Don't Miss Out
Time:
Saturday 5.30pm
Cost:
General Admission £18.00 +£1.99 Fee
About this event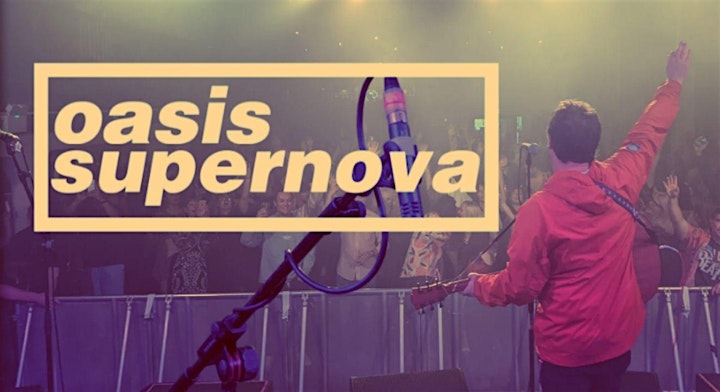 Oasis Supernova
Oasis Supernova return to the 1865 at Southampton after a debut sell out show back in September at the look a like festival. Back due to popular demand this is a show not to be missed. Playing all the classics which will have you all singing along.
Based in Manchester this band was put together by a bunch of professional musicians. Between them they have travelled all corners of the globe in different projects over the years, bringing a real quality level to this stage show.
Also this six piece band will take you right back down memory lane. The band have re created all the original samples and will blow you away with the wall of sound. Full string section played live to give you that ultimate sound. This is what the band pride themselves on, creating the ultimate sound and experience. Already in high demand across the UK its a must see show whilst they are tipped for big things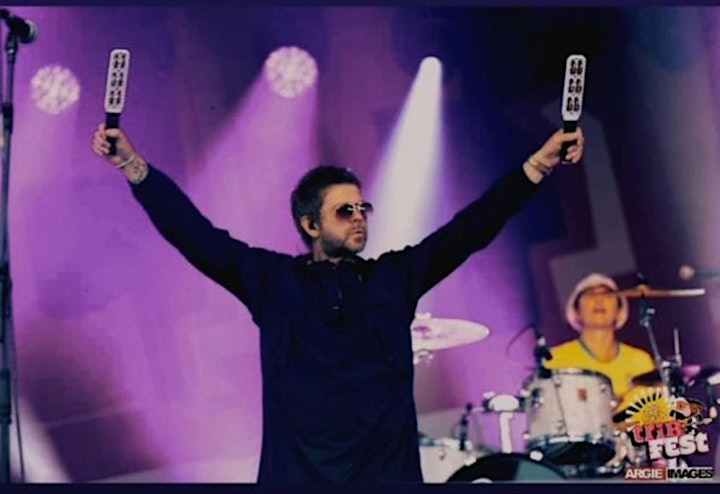 The Absolute Stone Roses
The Absolute Stone Roses are a Tribute Band to the Manchester legends The Stone Roses. Their aim is to recreate that iconic sound and vibe that you get at a Stone Roses concert and bring it to live audiences all over the Uk and Europe.
The band themselves are big fans with an obvious great love for The Stone Roses and have worked hard to recreate the sound.
Taking advice from an array of experienced Audio Engineers and Producers. The Absolute Stone Roses left no stone unturned in the search for musical perfection in creating a RESSURECTION of the times.
The Absolute Stone Roses play an awesome set of all the best roses material.
Expect to hear all the classics Waterfall, Made of Stone, Resurrection, I Wanna Be Adored, Fools Gold, Love Spreads and many more.
If you've never seen the real deal or want to re-live your youth or feel that vibe then The Absolute Stone Roses will take you on a trip with the attitude and baggy fashion.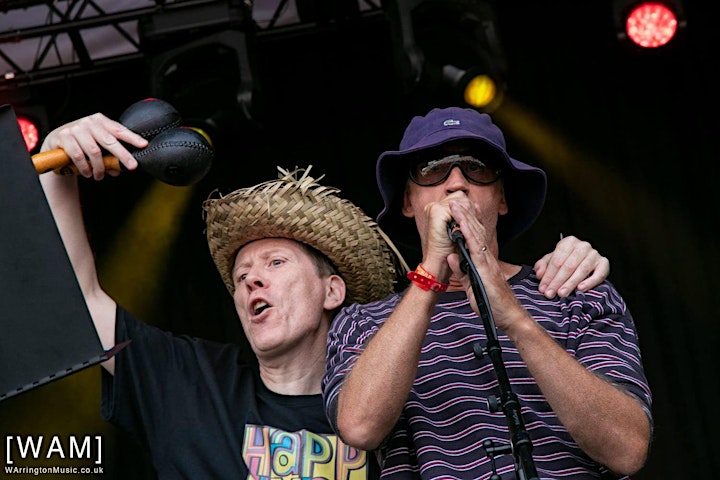 Happy Mondaze
Authentically from Manchester, Happy Mondaze were the first musicians to bravely emulate the Madchester legends. Currently touring the UK with a set of hits and fan favourites from the likes of Pills n thrills and Bummed.